Aesthetic gynecology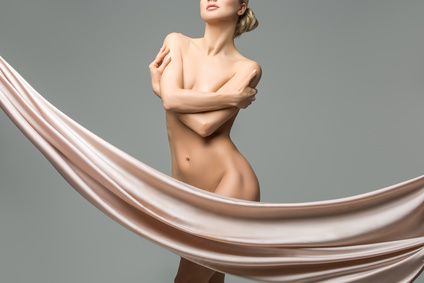 Aesthetic gynecology – what is this?
Problems with female sexual organs structure and functioning are quite often a source of physical discomfort and feeling bad about oneself which make normal life difficult or sometimes even unbearable. Due to the development of aesthetic gynecology this sphere is not a taboo anymore, bringing a radical improvement and changes into the physical and psychological health of patients.
The aesthetic gynecology includes modern procedures being an alternative or complement to classic surgeries and surgical procedures of female reproductive organs. It is available for women of any age to whom the appearance or dysfunction of their reproductive organs is problematic. Congenital anomalies, defects appearing after pregnancies and childbirths, a wide vagina, painful sex, widening of the vaginal opening and changes caused by ageing process or loss of collagen fibres, resulting in vaginal dryness and vaginal atrophy, recurrent infections and irritations, urinary incontinence, poor quality of sex life and problems with having orgasms are all indications for these medical procedures.
The advantages of aesthetical gynecology procedures are: rapid recovery, fast effects and that they are minimally invasive.
Aesthetic gynecology includes among others:
Laser treatment of vagina and vulva
Therapy of vulva, perineum and vagina with platelet – rich plasma preparations (PRP)
Labia filling and labia remodelling (hyaluronic acid)
Labiaplasty – reducing or altering the labia
Sutures used in gynaecology practice
I. Carbon Dioxide Laser procedures (CO2 laser)

1. Laser vaginal shrinkage and revitalisation
The procedure of laser vaginal shrinkage is for patients who want their vagina's condition to improve. The procedure levels looseness of the vagina caused by a childbirth, natural ageing processes and reduced level of hormones (that finally declines) during a menopause. After this procedure the comfort of sex life significantly improves. This technique can also level or eliminate problems with urinary incontinence. The laser ( a laser beam) acts on vagina walls creating micro-lesions and that is how the tissues are intensely simulated to regenerate and build new collagen fibres. The tissues become more elastic and firm.
2-3 procedures repeated every 4 weeks give the best result. Preparation and the procedure last about 30 minutes and does not require any anesthesia. After the procedure a patient can start her daily routine. For a week after the procedure no sexual intercourse is recommended, a patient mustn't use tampons, take hot baths, visit saunas and swimming-pools.
A patient can use estrogen preparations twice a week per one month only. Contraindications for the laser vaginal shrinkage (among others):
– abnormal cytology
– pregnancy and breastfeeding
– menstrual period
– inflammation of reproductive organs
– long-term exposure to steroids
– neoplastic disease
– immune system disorders, wound healing disorders
– scleroderma
2. Labiaplasty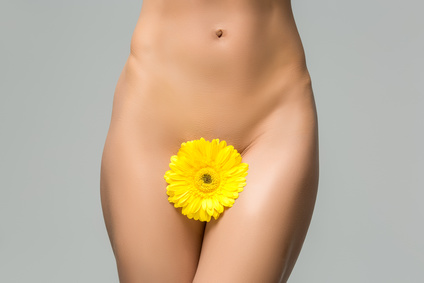 Anatomical anomalies of labia (labia hypertrophy or asymmetrical labia) and natural ageing process can cause discomfort in everyday life, in sex life or during doing some sports (bike riding, horse riding). The labiaplasty consists in reducing and modelling of labia minora or labia majora with surgical incisions or a laser.
The procedure is performed under local anesthesia, perineural anesthesia or venous anesthesia.
Indications:
– labial hypertrophy
– asymmetrical labia
– deformed labia
– discomfort, recurrent infections
– a patient does not accept her labia appearance
Contraindications for labiaplasty (among others):
• infections of a reproductive organ
• blood coagulation disorders
• menstrual period
• pregnancy and breast feeding
• neoplastic diseases
• some chronic internal medicine diseases
After labiaplasty surgery:
After the procedure there will be swelling and pain around the post-surgical wound. No sexual intercourse is recommended within 4-6 weeks as well as lack of intensive physical exertion for 4-6 weeks. Do not take hot baths, visit saunas or swimming-pools – for 4 weeks.
3. Removing warts, fibromas and other vulvar lesions.
In the Konsylium Medical Centre we perform laser procedures with the NeoSkin apparatus.
II. Medical procedures with platelet-rich plasma preparations (PRP)

Platelet-rich plasma mesotherapy uses the fact that platelets function is not only to stop the bleeding by creating a blood clot but also to stimulate wound healing processes by releasing active plasma ingredients (growth factors). The PRP injection technique gives a signal in a place of a puncture to start healing processes just like it happens when a wound appears on the body. Cell division is induced, stimulated synthesis of collagen and elastic fibres and inflow of stem cells as well. These processes are important to tissue revitalisation and rejuvenation. As it turns out that processes of repair and rejuvenation have a lot in common with the healing process due to the same growth factors.
Platelet-rich plasma consists of increased amount of platelets and numerous growth factors which make regeneration processes possible.
Before the procedure a gynaecologist collects about 8-10 ml of a patient's blood. The blood will then be spun down in a centrifuge to separate the red blood cells from blood plasma. The PRP procedures use a process of forcing cells to divide. Stimulation of fibroblasts occurs, namely the cells of connective tissue which are able to produce collagen and to angiogenesis that is forming new blood vessels. It leads to nourishment and regeneration of the tissue.
The PRP procedures are 100% biocompatible and do not cause the risk of intolerance.
1. The PRP mesotherapy is for patients with symptoms of urinary incontinence which have not been qualified for surgical treatment yet or for those who are not convinced of this therapy.
The properly performed procedure does not entail risk of any dangerous complication. Some haematomas may appear as a result of a multi-injection technique (multiple punctures) and some tiny marks on the skin may appear as well. Due to the therapy, the symptoms of urinary incontinence are getting better or they disappear, which enables a patient to be fully active without losing her comfort. Improvement of sex life and quality of feeling a vagina orgasm is frequently a side effect of this therapy. The procedure lasts from 15 to 30 minutes.
2. The PRP mesotherapy is for women with perimenopause symptoms like vaginal dryness, discomfort, itching, burning sensation in the intimate areas, lichen sclerosus. The procedure lasts from 20 to 30 minutes.
3. The procedures are performed to rejuvenate intimate areas, to regenerate tissues and mucosae after surgical procedures and inflammations of sex organs. The procedure lasts from 20 to 30 minutes.
4. The G-spot amplification- "the G-shot"
The G-spot is the most erogenous zone situated on the front wall of the vagina. The procedure is addressed to patients who do not experience orgasms or to those who are not satisfied with their sex life. Too small or not exposed enough G-spot may be a consequence of anatomy, postpartum changes or ageing processes. The procedure consists in injecting the platelet-rich plasma into the area where the G-spot is located. This PRP is prepared from the patient's blood. The procedure lasts from 20-30 minutes.
The procedure is performed under a local anaesthesia. After the procedure a patient can immediately start her everyday routine.
2-4 procedures repeated every 4-6 weeks give the best result. Contradictions for procedures with the platelet-rich plasma:
– inflammations of a reproductive organ
– pregnancy and lactation
– neoplastic disease
– blood coagulation disorders
– some of anticoagulant drugs
In the Konsylium Medical Centre we apply the REGENERIS preparation.
III. Medical procedures using preparations with hyaluronic acid
(increasing volume, revitalisation, tightening of the labia majora, filling up postpartum scars, amplifying the G-spot)
The hyaluronic acid is an organic compound occurring naturally in a human body. It is able to bond water particles, therefore it is has been applied for many years to fill up wrinkles, modelling faces, hydrate the skin. Recently, we have had at our disposal a special hyaluronic acid to apply in the aesthetic gynecology. The therapy with this preparation is used to treat imperfections of intimate areas, to reduce unpleasant symptoms of a menopause or recurrent infections of intimate areas.
The procedure consists in injecting a preparation with hyaluronic acid (Desirial and Desirial plus- the preparations for intimate areas), which causes filling up and increasing the volume of tissues. The hyaluronic acid hydrates the skin of vulva, stimulates formation of fibroblasts and new collagen. The preparation is given to a patient with a cannula into the labia majora and spread in them. The procedure is performed under a local anesthesia. It lasts about 30 minutes. After the procedure a patient can feel a little discomfort when the anesthesia stops but she can start her everyday routine right after. The results of the procedure are noticeable after a few days since the technique has been performed and they last up to two years.
Indications for the procedure:
– atrophy and laxity of skin and of subcutaneous tissue of labia majora and mons pubis
– lesions of labia majora caused by prenatal injuries
– loss of volume caused by a huge loss of body weight
– natural ageing processes – atrophy
– postpartum scars correction
Contradindications for the procedure:
– inflammations of a reproductive organ
– pregnancy and lactation
– neoplastic diseases
– blood coagulation disorders
– some of anticoagulant drugs
The Price List:
Laser treatment of urinary incontinence – the 1st procedure 1200 PLN, the next procedures 1100 PLN
Laser vagina lift – the 1st procedure 1200 PLN, the next procedures 1100 PLN
Urinary incontinence treatment – platelet-rich plasma (PRP) – 600 PLN
G-spot augmentation with hyaluronic acid – 1600 PLN
The PRP O-shot – 1000 PLN
Regeneration of intimate areas (PRP) – 650-1000 PLN
Labia majora modelling with hyaluronic acid – 2400 PLN
Laser labiaplasty – 2000-3500 PLN